I need a flowering plant for my east facing hot window boxes. They are against the brick and get very hot in the summer. Last year you recommended petunias but they didn't survive. Any other suggestions? – Roberta
Roberta,
There are a few different options for your window boxes. Here are few heat tolerant annuals recommended by the CSU Extension Office. You can plant these now, or use them as replacements in the late summer when spring annuals start to fade.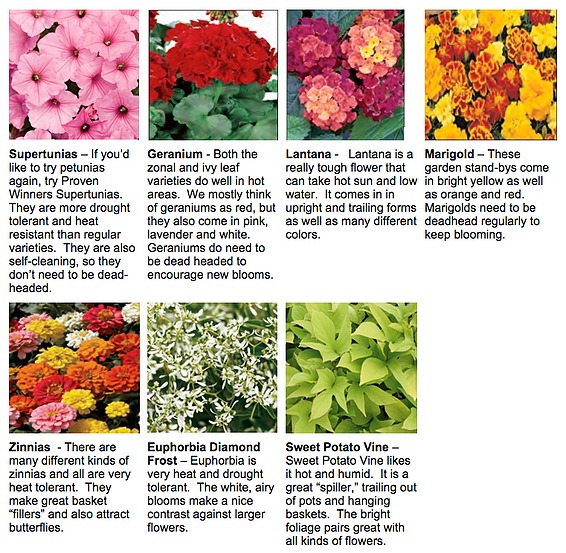 Flowers in containers and those in hot areas tend to need extra water, so be sure to check your window boxes often and water consistently. Container plants are also heavier feeders than those planted in the garden, so it's important to feed them regularly with a bloom booster fertilizer.