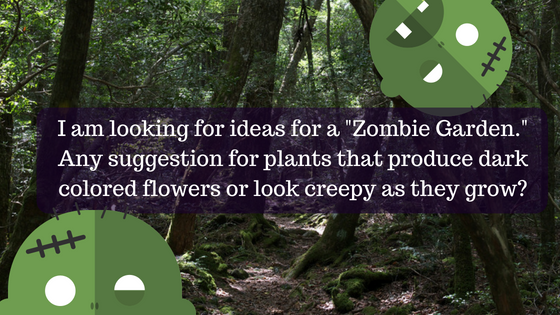 What an awesome idea! I consulted with a few of our plant gurus and we all had a great time coming up with this list. Here's a few of our favorite frightening plants that would be just perfect for a zombie garden!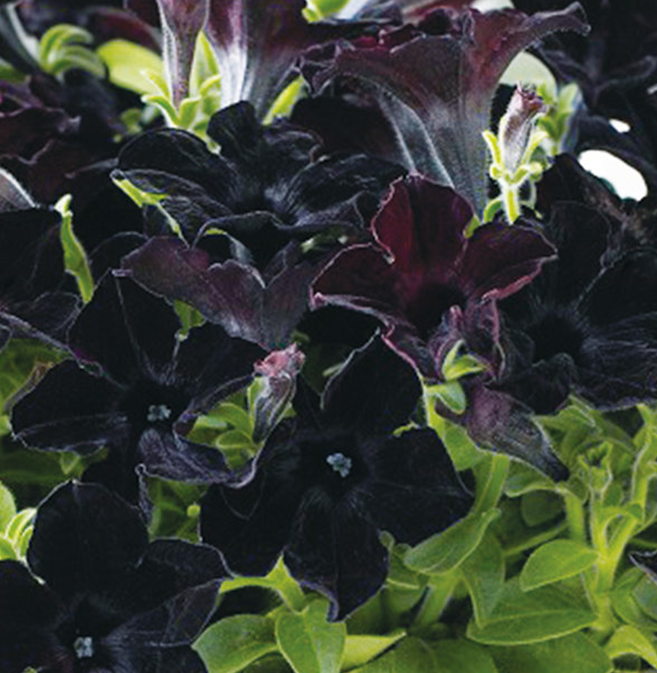 Black Petunias Annual Full Sun Plant genetics are just amazing, aren't they? Over the years growers and biologists have managed to produce petunias in just about every color of the rainbow, but it was only recently that they achieved a true black. These Crazytunia 'Black Mambas' by Proven Winners would make a striking statement in any garden, and in a zombie garden, they'd be to die for!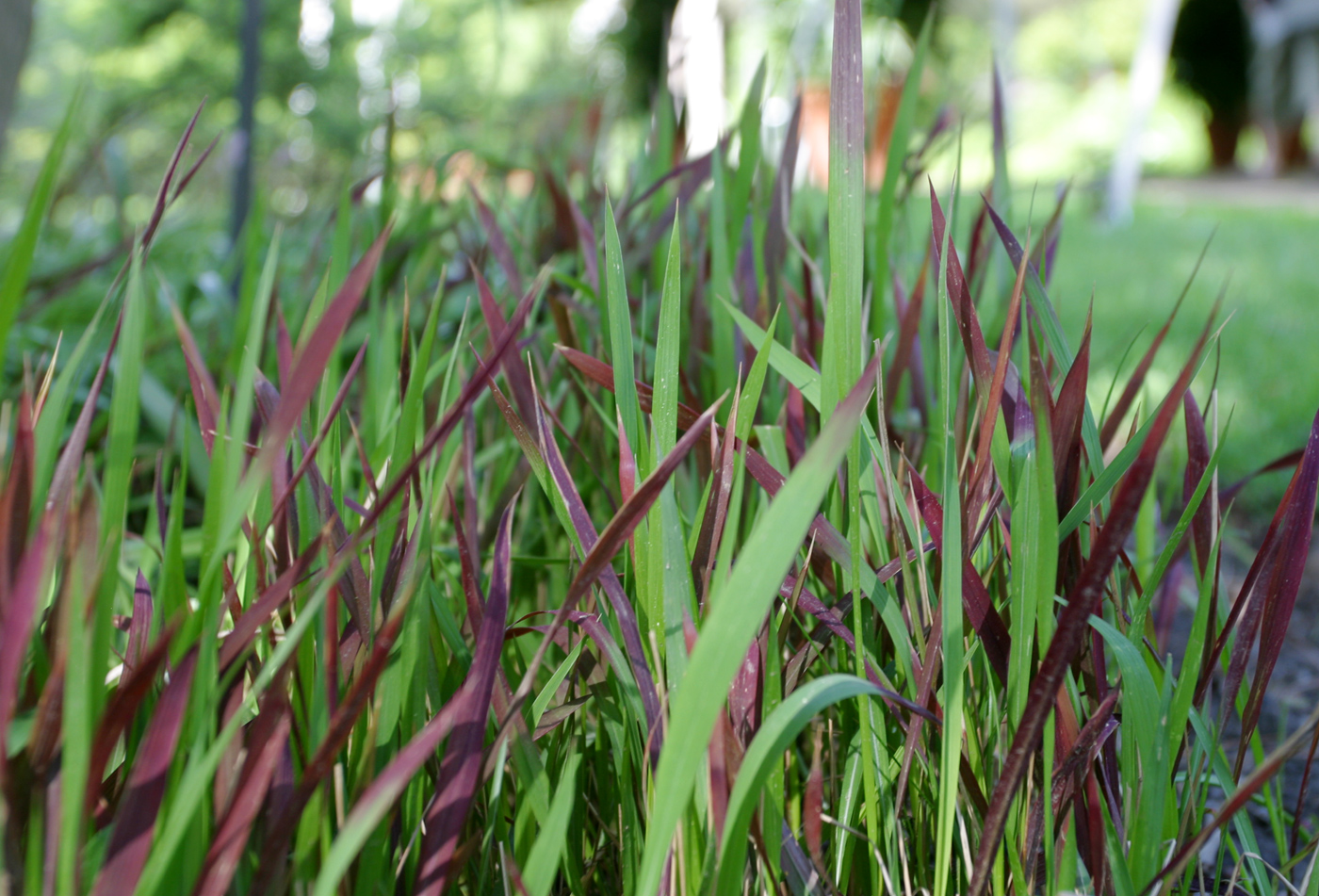 Japanese Blood Grass Perennial Full Sun to Part Shade You've got to have some "blood" in a zombie garden, right? Japanese Blood Grass is a fantastic perennial grass that gets about 2 feet tall. It's wide blades start out green then deepen into a blood red as they mature. Unlike most ornamental grasses, Japanese Blood Grass can take some shade, but the more sun it gets the better their red color will be.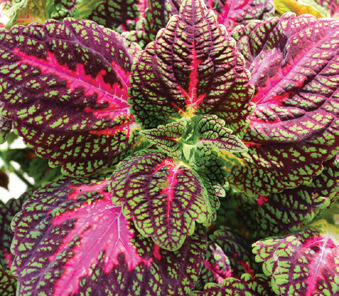 Coleus "La Rambla" Annual Part Shade These shade loving annuals are grown for their striking foliage. They're always coming out with some crazy new coleus, and this brand new variety is a real show stopper. That combination of bright pink and light green just seems to says "zombie" to us,for some reason!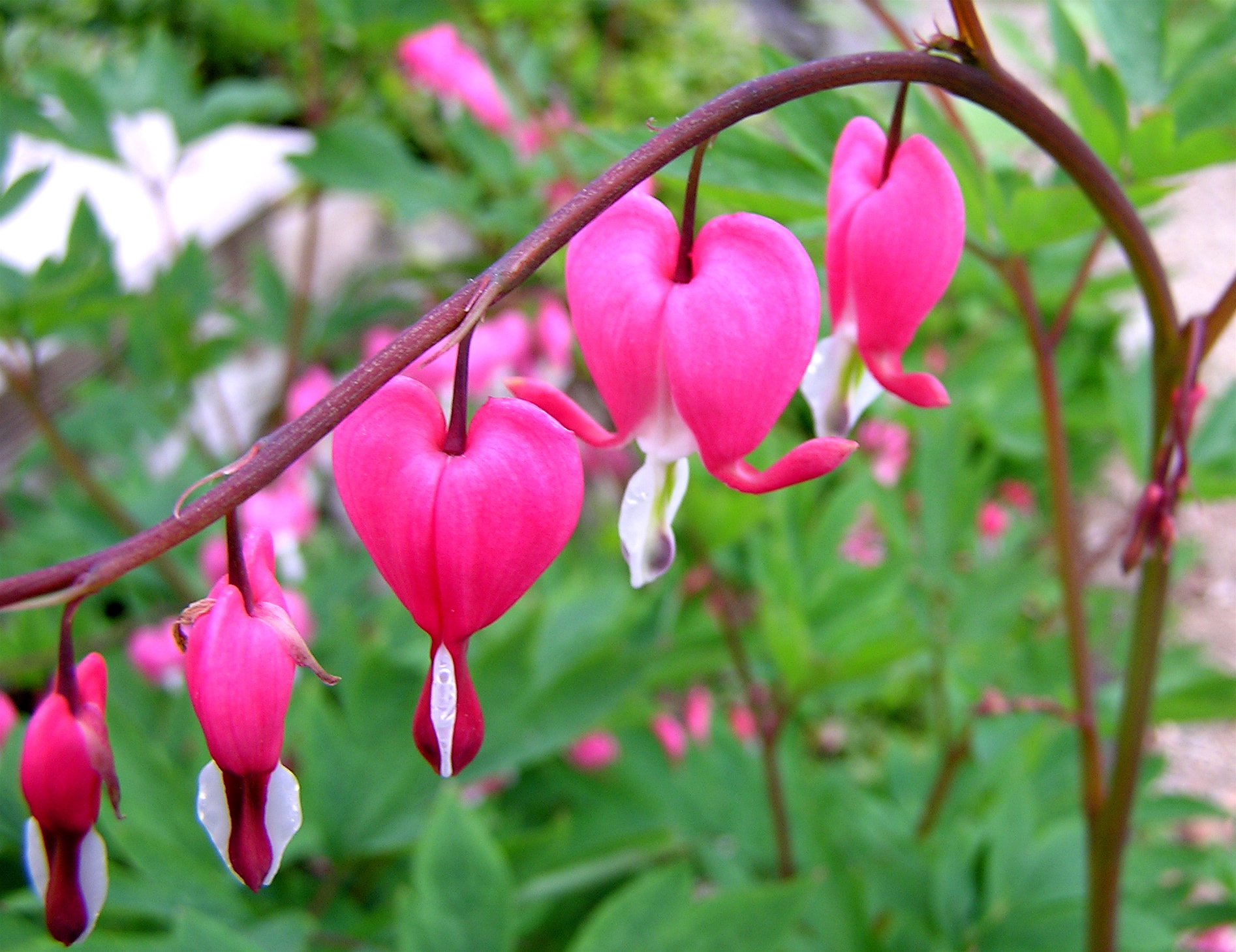 Bleeding Hearts Perennial Shade This classic shade perennial has one of the most unique flowers in all the garden. Bleeding Hearts bloom with little pink or red blossoms that actually look like tiny hearts – complete with a single drop of blood. They do great in the shade and might contrast well with some of the darker plants on this list.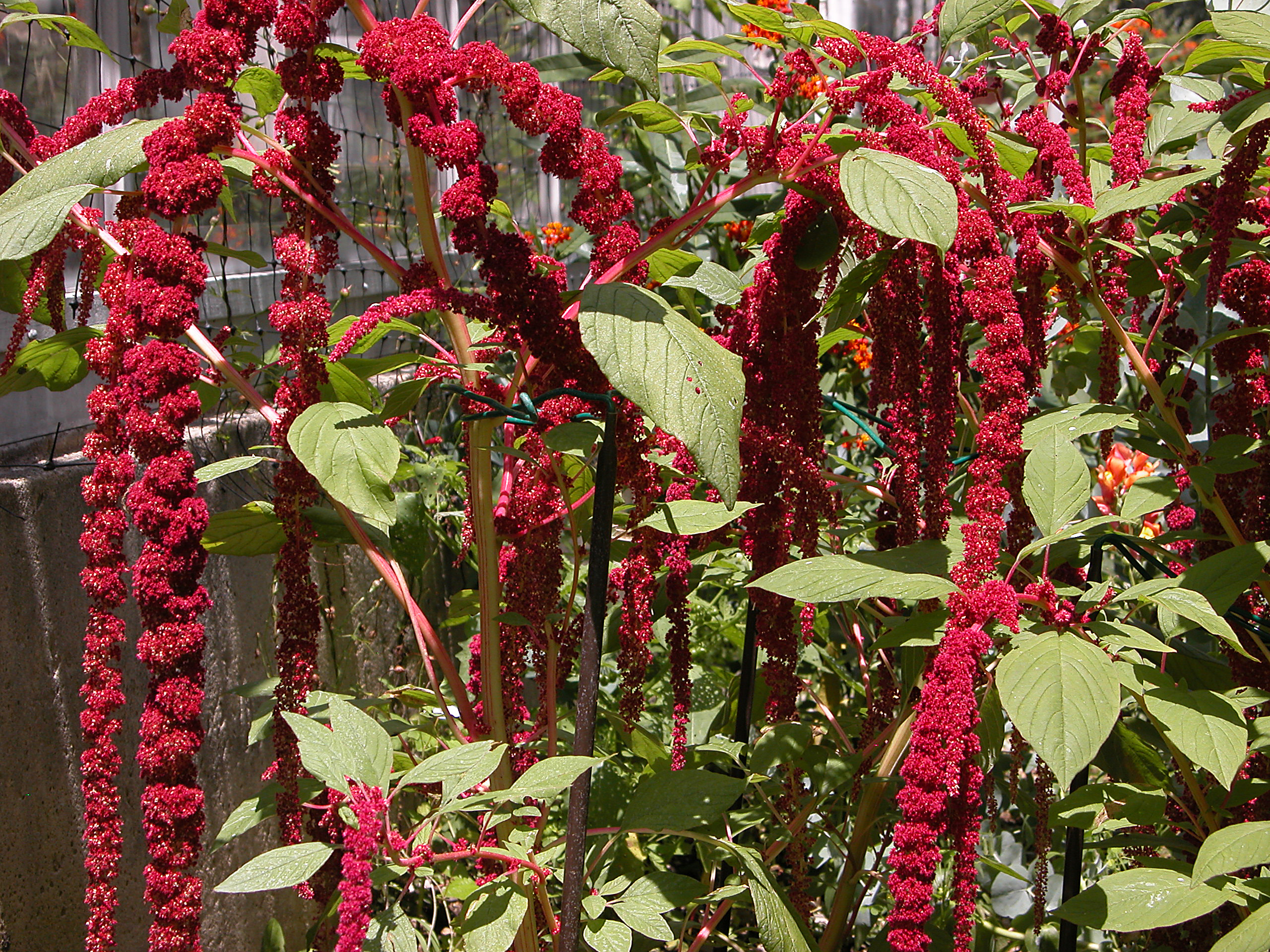 Amaranth "Love Lies Bleeding" Annual Full Sun Speaking of blood, how could you not love a name like that?! Amaranth is a sun loving, drought tolerant perennial that produces these long cascading tassels of deep burgundy flowers that, if you're struck by a certain macabre mood, look like dripping blood. They make bloody good cut flowers, too!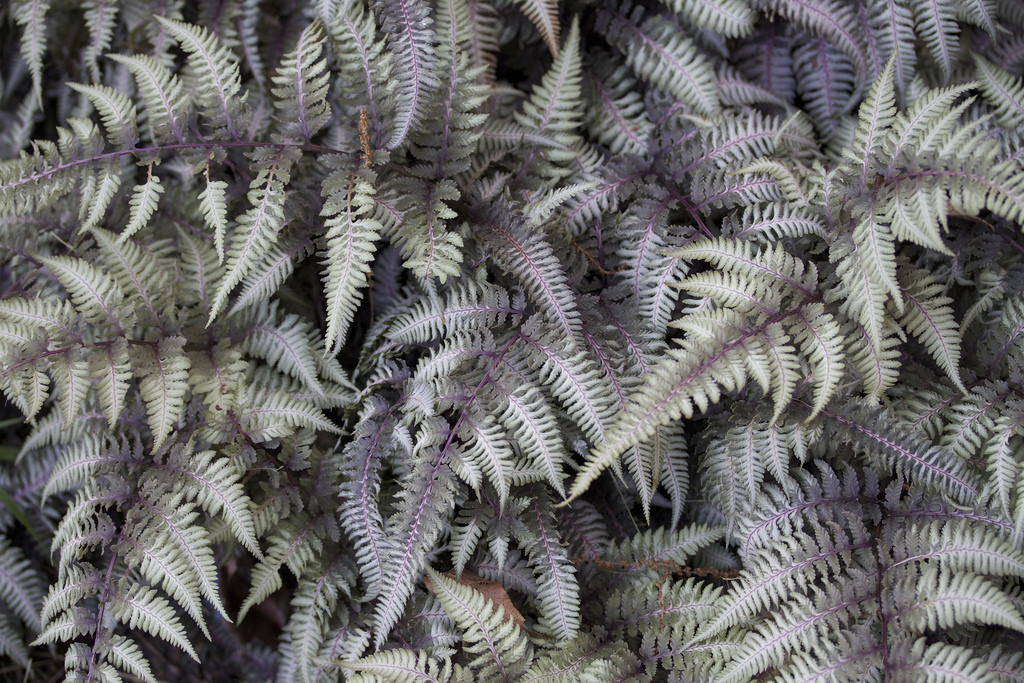 Japanese Painted Fern Perennial Shade These shade ferns produce mounds and mounds of dramatic foliage. While most ferns have a greenish color, Japanese Painted Ferns' leaves have a deep, bluish-green shade that fade to a delicate silver toward the ends. Plant these in groups to create a deep, jungle-y atmosphere that zombies and other creatures of the night will love!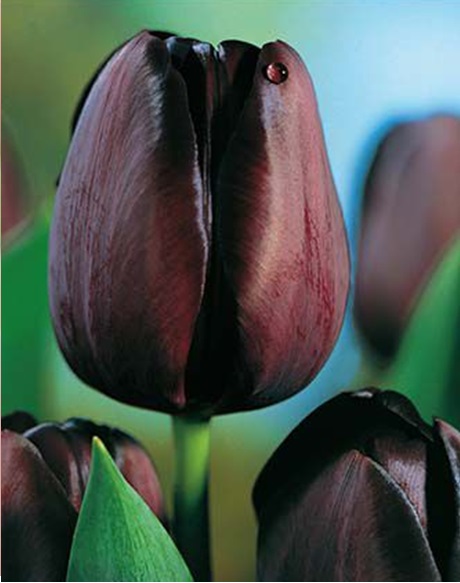 Queen of the Night Tulip Perennial bulb Full Sun Another flower with such a great name. Queen of the Night is a tulip that blooms in the early spring with deep burgundy petals so dark that they're almost black. A striking statement to say the least. These also make excellent cut flowers. Put a bouquet in a vase for a centerpiece at your next zombie feast!
Heuchera "Obsidian" Perennial Shade Also called Coral Bells, heuchera are another stand-by of the shade garden. This variety keeps its black, shiny leaves all season long. Perfect for creating a deep, dark zombie hideaway! Plant them together to really get the most out of their dark black leaves.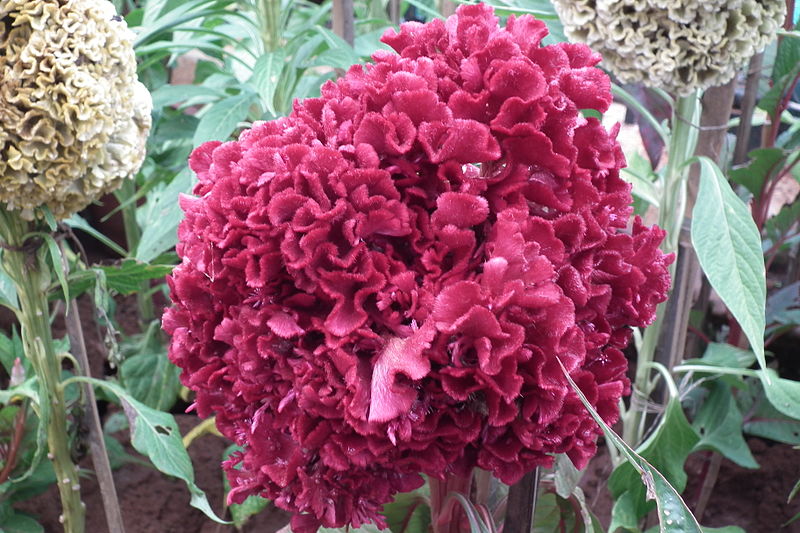 Coxcomb Celosia Full Sun Annual This unusual cleosia is also called Brain Celosia, or should we say "BRRRAAAIIINNN!!" Celosia? It does have a certain brain-y look to it. These make great cut flowers and would be a perfect accent plant for a garden of the undead!
Now that your zombie garden is planted up, all you need is a garden gnome…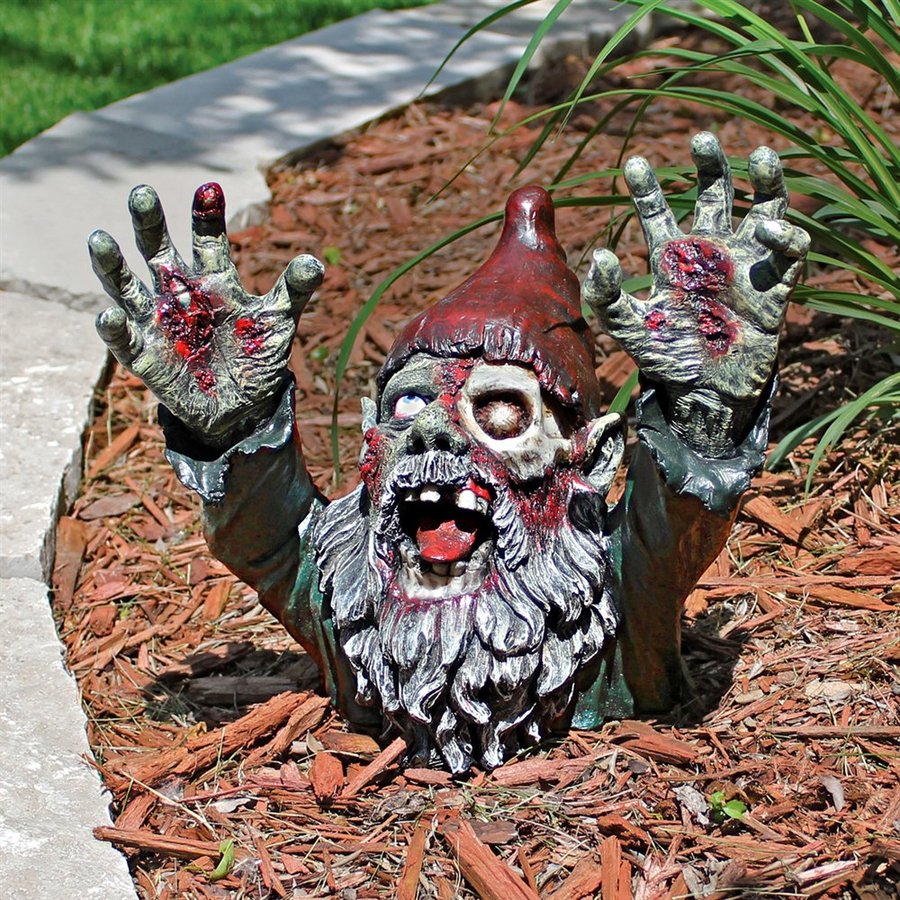 AAAAAAAAHH!!!