The gentle sound of bubbling water is the perfect garden soundtrack. You can bring the soothing sounds of running water to your home or garden with this easy to make garden fountain. Its compact size makes it perfect for outdoors or indoors. It would look great on the patio or deck or even inside an office or living room.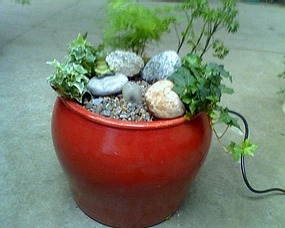 Materials
– One Pot, about 12″ wide.
– One Small Fountain Pump
– Two 8″ Deep Plant Trays, at least 3″ to 4″ deep stacked together
– Three to Five 4″ Plants
– Potting Soil
– Pea Pebbles
– Any other décor you'd like to add
---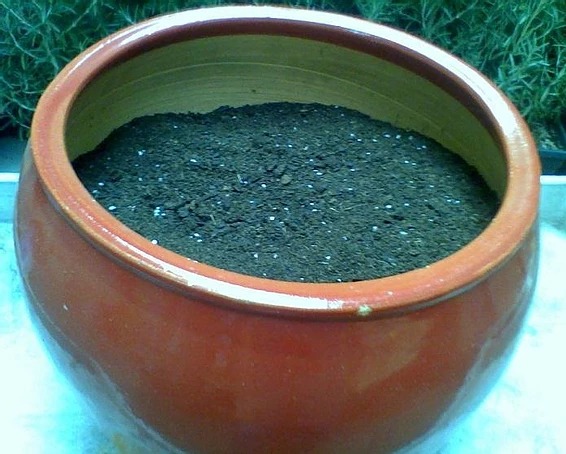 1. Fill the pot almost full with potting soil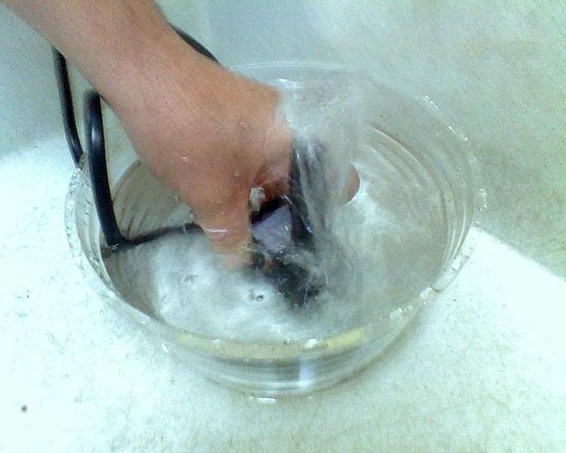 2. In the sink, fill your plant trays with water. This will be your fountain's water reservoir. Submerge your pump in the reservoir and adjust the height of the spray. You want the water to just steadily gurgle out of the tube.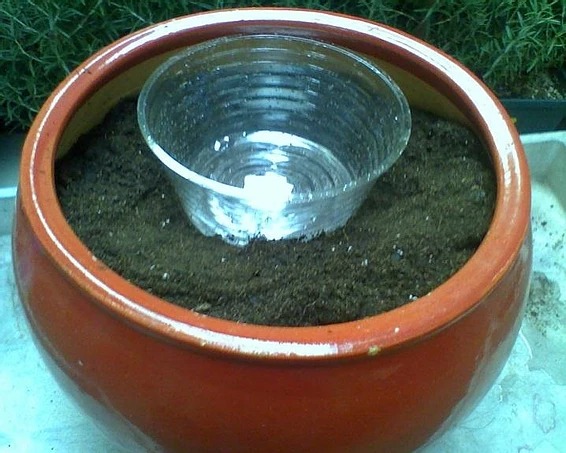 3. Once the pump is set to the right height, dump out the water and place the reservoir in the pot. Situate it close to the edge and about 1" below the lip of the pot. Then, Place the pump in the center of the reservoir. Make sure the water won't spill over the edge or over-water the plants. Once you've got the pump where you want it, fill the reservoir with pea pebbles.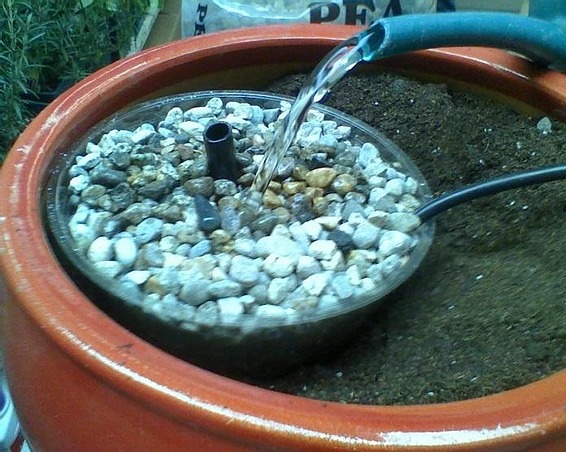 4. Pour water over the pebbles into the reservoir to make sure the pump is working. The water may come out a little dirty at first, but the rocks will filter it out.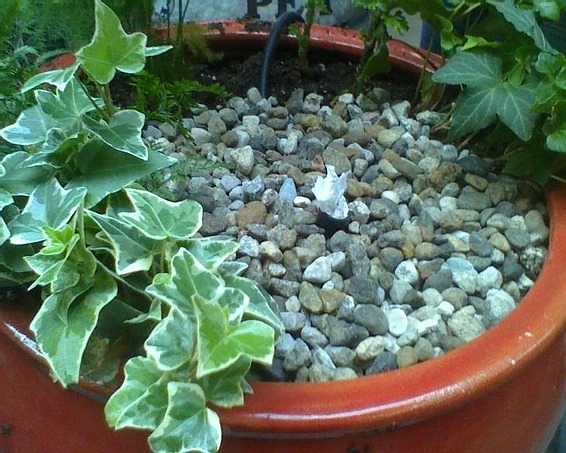 5. Temporarily plug up the pump with paper towel and add pea pebbles all around. Place the plants around the reservoir. We're using some indoor ferns, ivy and arailla to give a tropical look. Plant them just like you would in a patio pot or hanging basket.
6. Add any large rocks or other decorations. Try gnomes, fairies, little animal or bird statues, gazing globes or any other little garden décor.