Earlier this month, we were so happy to have Giovanna Romero from
Welby Gardens
at all three of our open houses to share with us some of the most exciting new annuals from their brand Hardy Boy Plants. Started with a horse-drawn plow in 1948, Welby's Gardens has grown into one of the best producers of annuals, perennials, herbs and vegetables in the country. Every year, Welby Gardens works closely with breeders, brokers, and universities around the country along with important industry leaders to produce and test the newest and latest in plant genetics. Last year, Welby brought all of their new varieties to each of
our August open house
events for you, the customer, to vote on. With your votes, along with input from landscapers and gardeners, Welby has chosen these brand new varieties for 2018! Here are just a few of the new annuals we're most excited about this year.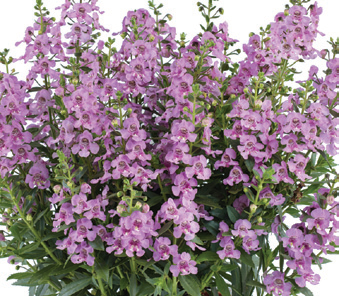 Angelonia Alonia Big Dark Pink
"Angelonia sometimes gets overlooked," says Giovanna. "It doesn't bloom until June, when most people are done with their spring shopping." But it's a great summer annual that deserves more attention. It's sometimes called a Summer Snapdragon, because it has a similar upright bloom habit, but is much more heat tolerant and lasts long into the summer. The Angelonia Giovanna brought to the open house was almost glowing neon it was so bright. Just perfect as a centerpiece for a pot or a container.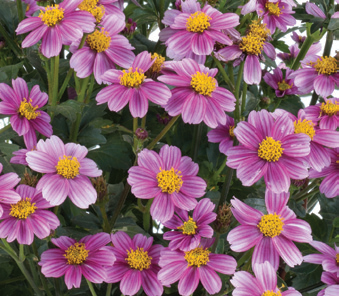 BidensPretty in Pink
"This is the first time we've had bidens in pink," says Giovanna. These bidens produce tons of small flowers making them excellent as a filler plant. They're heat resistant and super durable, too. "I really love to create monochromatic combos," says Giovanna. "mixing different shades of the same color together in one pot can be really fun." Try mixing these new pink bidens with some pink petunias or pink calibrachoa.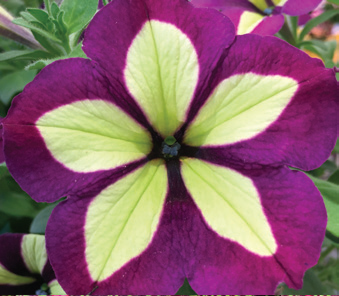 Petunia Frisky Purple Crazytunia
This new series of Crazytunias showcases some of the wildest, funkiest varieties with an emphasis on eye-popping color. This variety Frisky Purple was one of the most popular varieties at the flower trials last year. It's gorgeous yellow and purple blooms demand your attention – even from a distance. "it's like its own combination," Giovanna says, "It doesn't even need anything else!"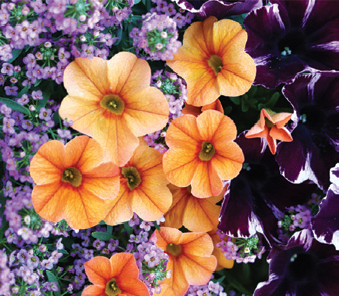 ConfettiGlossy Mango
This year, Welby's continues its streak of knock-out multiliners. "Multiliners have kind of revolutionized the industry," says Giovanna. A multiliner is three different plants grown out in one plug. The plant varieties are all chosen to work well together and, of course, to look fabulous! "This Glossy Mango is my favorite new variety," says Giovanna. It includes a petunia, a calibrachoa and a lobularia.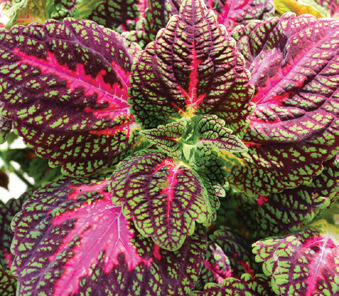 Coleus Mainstreet La Rambla
When it comes to annuals, its not all about flowers. "Foliage really makes an impact in how the garden looks" explains Giovanna. That's where these Mainstreet coleus come in. La Rambla has beautiful two-tone leaves of lime green and deep pink. "Plant these with other pinks to really pull out the colors," suggests Giovanna. These new coleus varieties are more much more sun tolerant than their older relatives, but Giovanna advises caution. "With anything that was once shade and is now rated for sun, be careful. There's nothing like Colorado full sun."