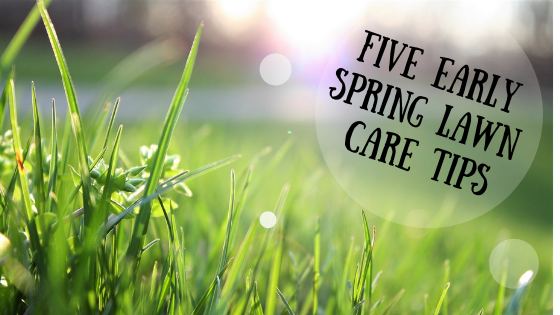 Spring is right around the corner, which means it's time to start thinking lawn care. Here are five fool-proof ways to help get your grass off to a great start this year. Your soft, green summer dream lawn starts right now!
Spring Clean Up Spring cleaning – it's not just for your house! In the early spring, rake up the lawn to remove any leftover dead leaves, fallen branches or general winter debris. These kinds of things can harbor fungus, disease and over-wintering insects.
Aeration Early spring is also a great time to aerate your lawn. Aeration helps reduce soil compaction and improve air, water and nutrient movement throughout the soil. It also helps reduce thatch, the spongy layer of dead leaves and debris that builds up between the soil and the grass leaves. Some thatch is healthy, but when the thatch gets deeper than ½" it starts to block water and nutrients from the grassroots. A good rule of thumb is to aerate twice a year, once in the spring and once in the fall.
Weed Prevention We have saying around here, "An ounce of prevention beats a pound of cure." If you've had weed troubles in the past, now is the time to start thinking prevention. Weed preventers – sometimes called "pre-emergents" by wonky garden center types – will stop the dormant weed seeds that are already in your lawn from sprouting. Applied during this early season, weed preventers can greatly reduce the amount of time spent pulling and spraying in the summer.
But an important note! Pre-emergent weed preventers will prevent ANY seeds from germinating, including grass seed. If you're going to be doing some re-seeding this year (see the next step), you'll want to wait a couple of months days after applying a pre-emergent.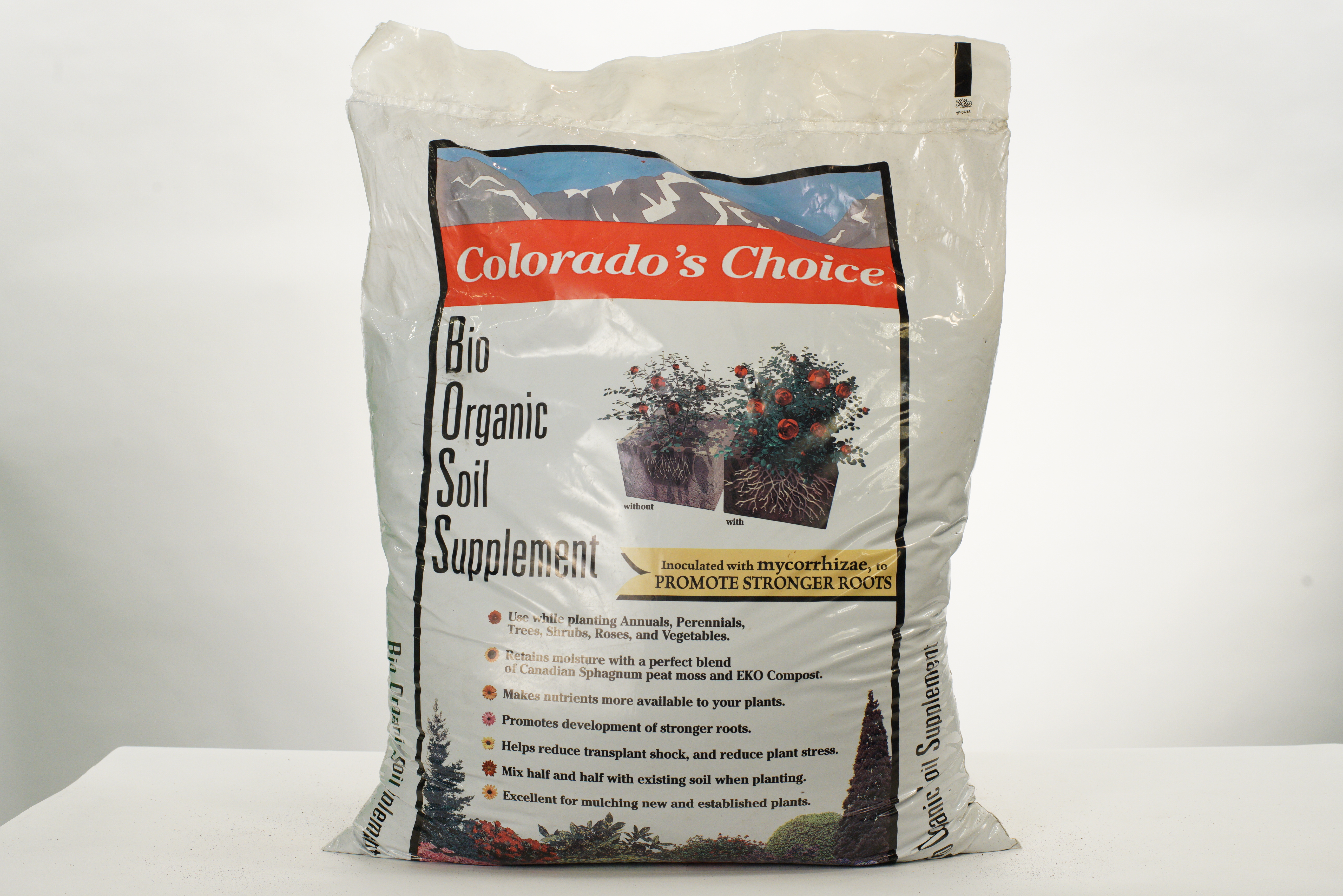 Re-Seeding If you've noticed some thinning or bald patches, early spring is also a great time to re-seed or over-seed. Think of it as Rogaine for your lawn! We recommend using a lawn seed mixture like AmTurf's Ultra Lawn Seed . Having multiple types of grasses makes you lawn stronger and more resistant to disease. Just grab a handful of seed and sprinkle it on the bald spots like you're feeding the chickens. Then, toss on a light layer of Colorado's Choice B.O.S.S.on top of the seed. Just keep the areas nice and moist and you'll have a full, thick lawn again in now time!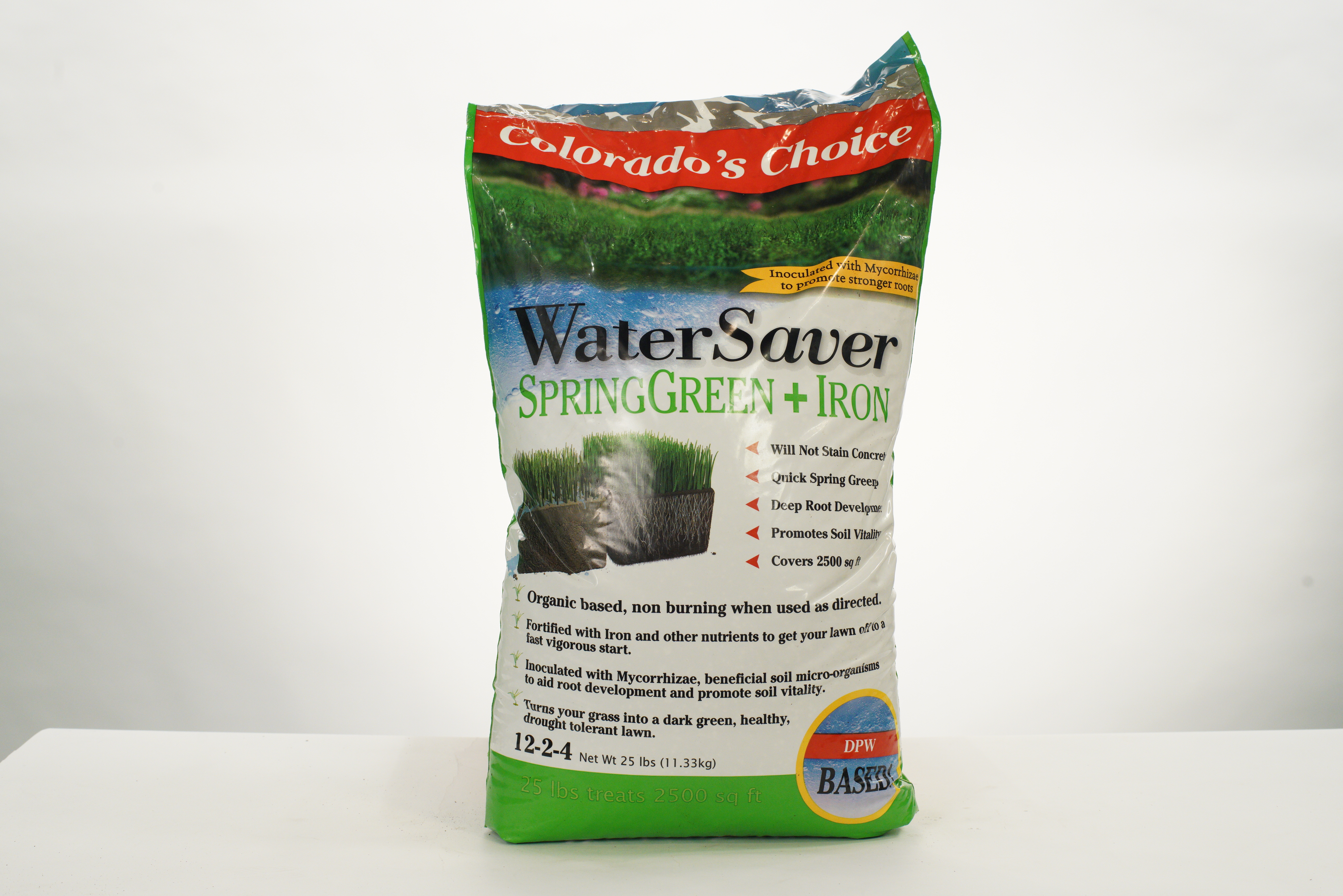 Fertilize As your lawn wakes up from its winter nap, it might need a little snack to get going. An early spring feeding with iron will really help your lawn pop. We recommend Colorado's Choice WaterSaver SpringGreen + Iron. SpringGreen is an organic fertilizer that contains slow-release nitrogen and non-staining iron to encourage an early green-up. Not only that, but SpringGreen is chock full of mycorrhiaze and other beneficial nutrients which promotes healthy root growth. Just what a growing lawn needs!