Last week, we were thrilled to have the supremely knowledgeable Lucia Christie from Skagit Gardens at all three of our March open houses. Skagit Gardesn have been growing top-quality annuals and perennials in the Skagit Valley of Oregon for 50 years, Lucia was kind enough to share some of their exciting new annuals and perennials for 2017. Here are five of our most favorite.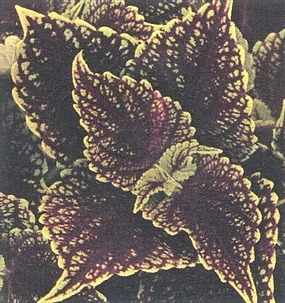 Coleosaurus
This is a sun tolerant annual, as are most new coleus varieties. In fact, Coleosaurus will tend to look a bit more vibrant with more sunshine. The big, lime-colored foliage shot through with striking wine-colored veins is a great addition to the garden or pots. It looks great on its own or paired with some purple fountain grass and red geraniums in a patio pot. And, not least, "It's got a great name," says Lucia with a laugh.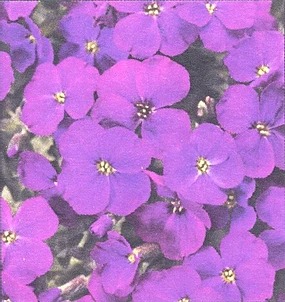 Aubrieta Audrey
Aubrieta is one of the first garden perennials of the year to bloom. "It's really one of the harbingers of spring," says Lucia. This mat-like ground cover bursts with deep purple flowers. Aubrieta Audrey is a little bit of an improvement on a great garden standby. Aubrieta is known to be a little bit messy after blooming, but Audrey stays prim and neat all year long.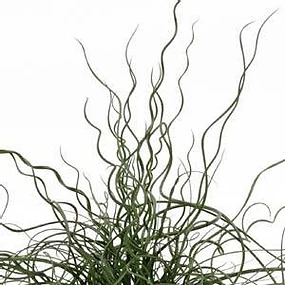 Juncus Twister
Juncus belongs to the rush family of plants. Twister has tubular, hollow stems that corkscrew off in every which way to create a unique texture to offset more traditional foliage. Juncus can be grown in the garden as perennials or as annuals in containers. "They look especially cute in a pot with a face," suggests Lucia.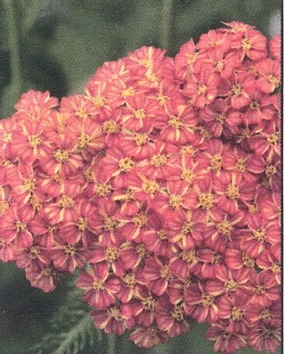 Yarrow Desert Eve Terra Cotta
Yarrow is one of the mainstays of the low-water or xeriscape garden. They're great for low maintenance perennial color, but if you've every grown yarrow, you know they tend to get a little sloppy. "Desert Eve is better behaved, let's say," explains Lucia. These yarrows have a much nicer habit and won't run all over your garden after blooming. They also come in some vibrant new colors including Deep Rose, Red and Terra Cotta.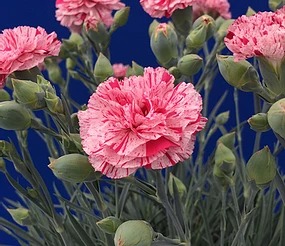 Pinball Wizard
"This just has a super cool bloom!" says Lucia. Pinball Wizard is a perennial carnation type dianthus, with a magical pink and white striped bloom perched on long stems. These fragrant flowers also make great cut flowers for bouquets and arrangements. Keep it deadhead for the best results. Though Lucia politely declined to sing the song, you might have it stuck in your head all day ("…Sure played a mean pinball!!…")