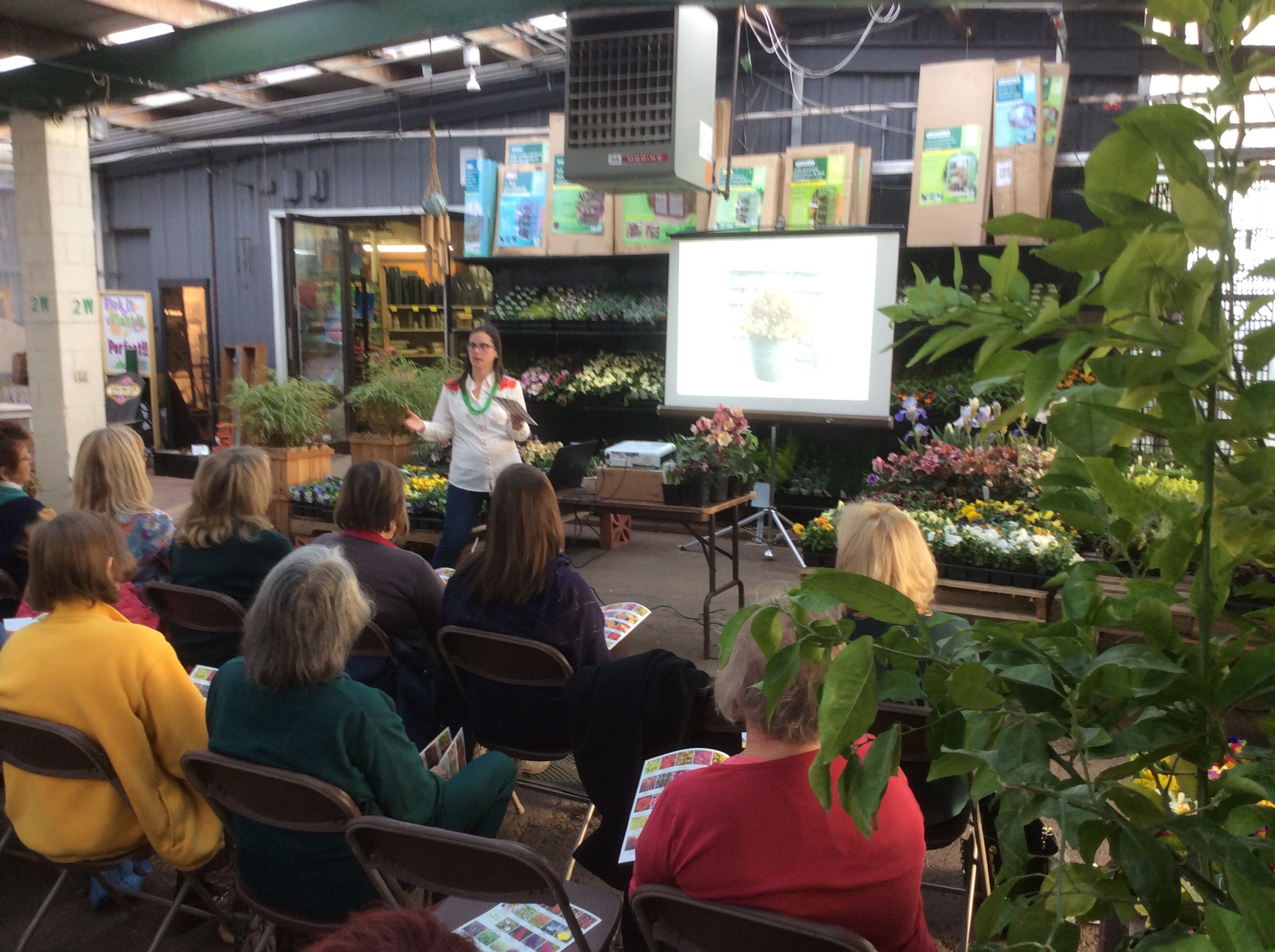 Once again we were so pleased to host Lucia Christie, of
Skagit Gardens
last week. Skagit Gardens is located in the Skagit Valley of Oregon, about halfway between Seattle and Vancouver. It's mild maritime climate is ideal for producing healthy, hardy perennials and annuals. Lucia came to our three March Open Houses to share some exciting new varieties for 2018.
Annuals Although Skagit is primarily known for their beautiful perennials, Lucia had to share a few of their new annuals, too. "I just can't help it!" she said. When you see some of these cool new additions to Skagit's annual line-up, you'll see why!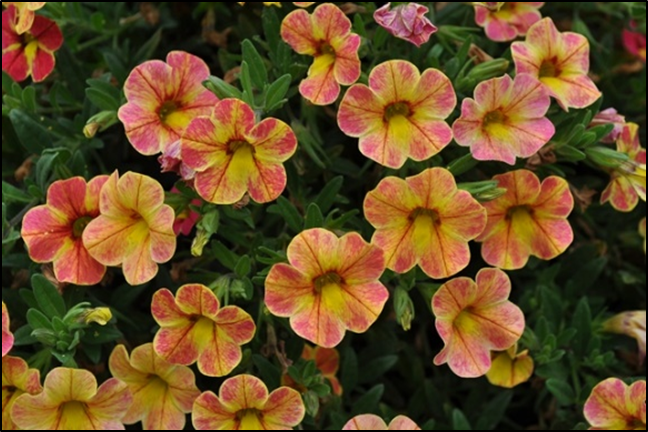 Calibrachoa Chameleon Series Height: 12" Spread: 12" Bloom time: spring– fall Exposure: full sun Also called Million Bells, calibrachoa is a container annual mainstay. This brand new Chameleon series is an industry first for calibrachoa breeding; they change color as they age and depending on how much light they get during the day. These Indian Summer Million Bells will range from dark ruby to light yellow, creating a stunning.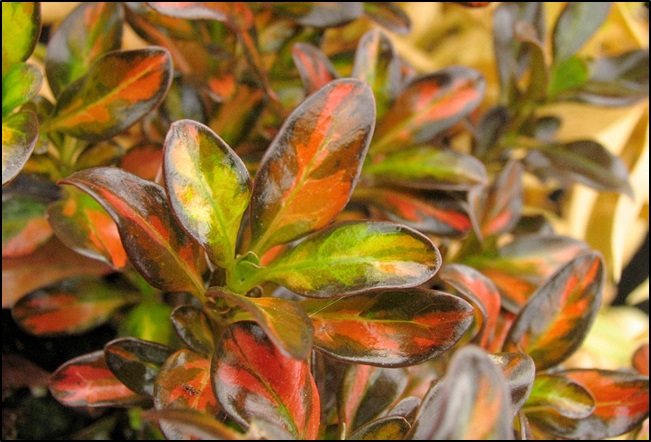 Coprosma Height: 60" Spread: 48" Bloom time: insignificant Exposure: full sun to part shade "These would be a shrub in milder climates," Lucia explains, "but here they are perfect foliage annuals." Coprosma's unique oval-shaped leaves are splashed with bright greens, reds and yellows. And their glossy sheen creates a great contrast of textures. "They look like you just sprayed them with leafshine," says Lucia. Try coprosma in a pot paired with an ornamental grass or orange colored flowers for totally unique container look.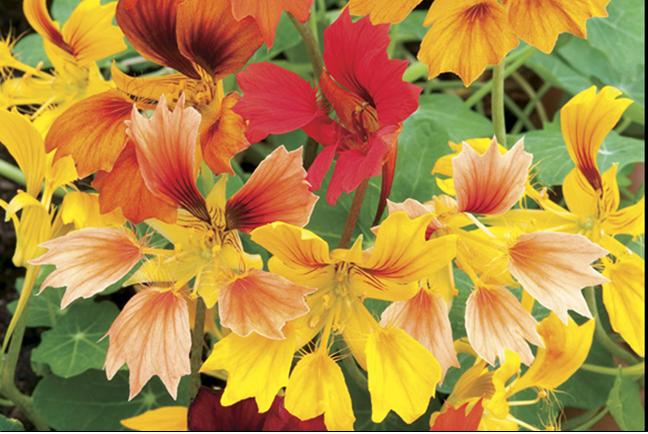 Nasturtium Phoenix SeriesHeight: 10"Spread: 16"Bloom time: summerExposure: full sun to part shade"I love nasturtiums!" exclaims Lucia, "my grandmother loved them and they're just a great old fashioned flower." These new Phoenix series are a cool new twist on the traditional favorite. With fiery colors of orange, yellow and red and their unique feather like blossoms, these nasturtiums really do resemble their mythical namesake; the Phoenix.Fun Fact! Nasturtium blossoms are edible! They have a spicy taste and can add a dash of color to salads or as garnishes.
Perennials Skagit is one of our favorite perennial growers. Not only do they always have quality product, but they are constantly coming out with new and exciting varieties. Check out some of the new perennials we're most excited for in 2018.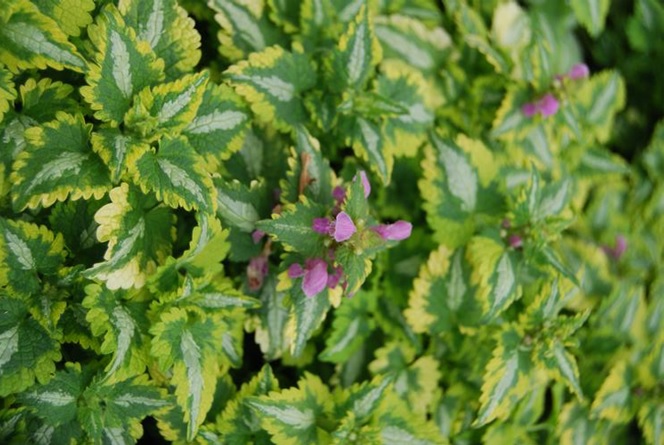 Lamium Anne GreenwayHeight: 12-36"Spread: 12"USDA Zone: 5(-20°)Bloom time: summerExposure: Partial to full shadeLamium is a wonderfully versatile groundcover that is great for difficult areas in the garden. It does well in shade is very drought tolerant and hardy. This Lamium is listed as zone 5, "But I suspect this is hardier than the zone indicates," says Lucia, "Most lamiums are more of zone 4 or 3." This brand new Anne Greenway variety is beautiful with gold, silver, and mint green foliage -prefect for brightening up a shady corner of the garden or spilling out of your favorite container.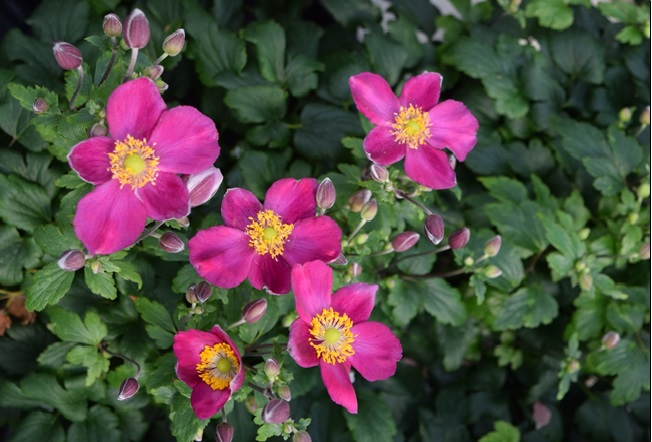 Anemone, Fantasy series Height: 12-18" Spread: 18-23" USDA Zone: 5(-20°) Bloom time: Mid Summer to Early Fall Exposure: full sun "As you plant up your perennial garden, you want to choose perennials that give you season long color," advises Lucia. Anemone is a great perennial to give you a splash of color when late in the year, when most everything else is starting to poop out. This Little Red Riding Hood, from the Fantasy series, features bright, single flowers in dark, rose-pink.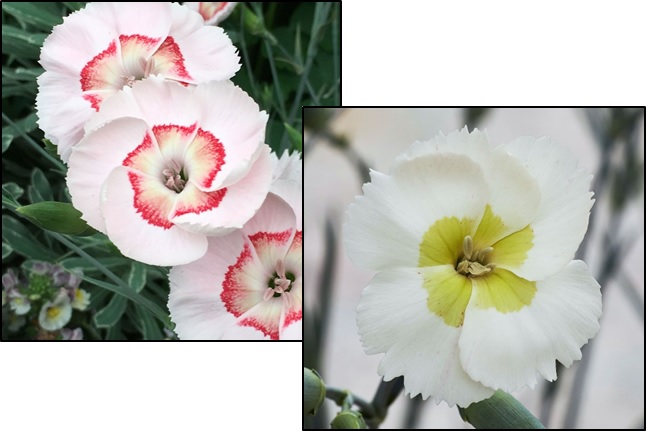 Dianthus American Pie Series Height: 12" Spread: 12" USDA Zone: 5(-20°) Bloom time: late spring Exposure: full sun Dianthus is always high on the list of favorite perennials. This cute-as-a-button American Pie series is bred for fragrant, single flowers on sturdy stems and excellent garden performance. "These dianthuses are hardy, easy to grow and stay nice and tidy when not in bloom," says Lucia. We can't get enough of Georgia Peach Pie with its little center of peach. Pair it with Key Lime's white and lime flowers for a sweet addition to your garden!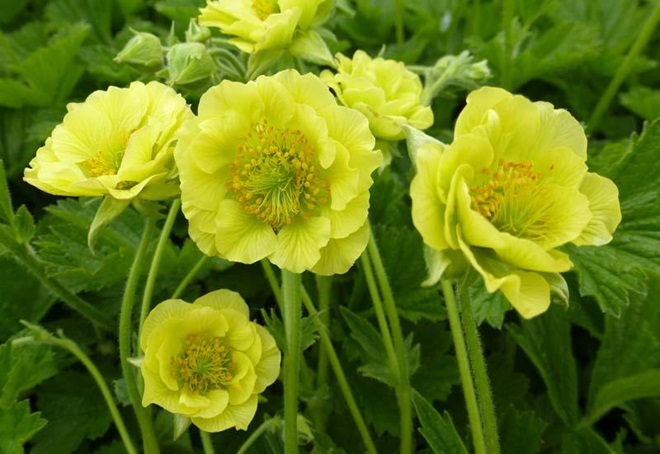 Geum Banana Daquiri Height: 16-18" Spread: 12-14" USDA Zone: 4(-30°) Bloom time: late spring–early summer Exposure: full sun "Geums, I think, are an underutilized perennial," laments Lucia, "which is such a shame because they are really fun and come in loads of unique colors." Geums are long blooming perennials, giving great color from spring deep into the summer. Banana Daquiri features refreshing lemon-yellow rosettes veined with fine lines.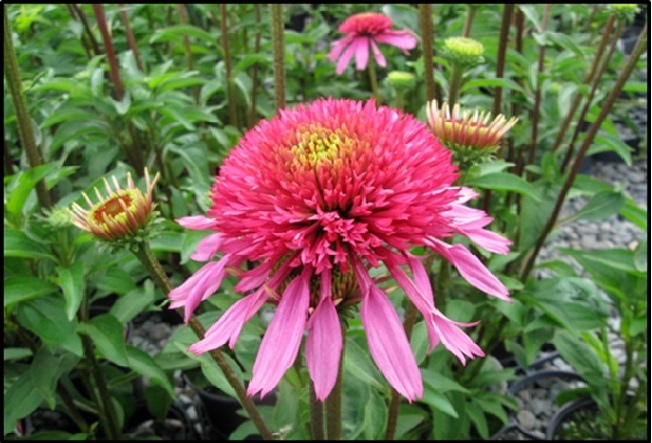 Echinacea Double Scoop Series Height: 24" Spread: 20" USDA Zone: 4(-30°) Bloom time: late spring–summer Exposure: full sun "Every year I get to tell you about new echinacea," says Lucia. This year's model, the Double Scoop series, features eye-catching, double flowers in striking colors. These double echinacea are much hardier than their predecessors and more floriferous, too. That means more blooms all summer long! Our favorite is Bubble Gum, with its bright pink surrounding a yellow center.